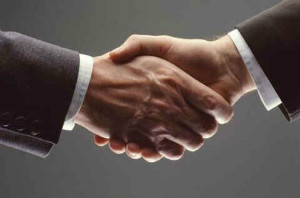 ACI Capital Partners are commercial real estate & private equity investors that bring investment capital & financing to the table for commercial real estate transactions.
Our depth provides us with options and capabilities unique within the industry.
ACI's knowledge, broad capital markets relationships, investor base, and national and
international platforms, enable us to capitalize the most favorable financing, equity raise, or sale for commercial properties.
Company History:
ACI was incorporated in Canada in 2001.  The company is domiciled in Canada as well as Virginia and Florida, thereby enabling flexibility with less banking protocols and regulations restricting capital investments for loans and equity contributions on transactions.
Prior to the 2008 recession ACI primarily invested in residential developments.  Since then the focus has shifted to investing & financing on Multifamily and Senior Living.  Other real estate types considered include Industrial, Retail, Office, and Student Housing.
The managing partner is a CPA whom engages all the necessary disciplines to manage and service acquisition and refinancing activities as well as manage the monthly funding procedures for construction draws.
With a history of performance spanning more than 10 years, we bring to the table over 2,000 investors, plus an additional 3,000 industry contacts, combined with over 20,000 accounts that operate from offices in major and secondary markets throughout the US and Canada.
We bring well-qualified options and programs to the table that include the following types
of financing:
Equity and Financing for Commercial Real Estate (Existing Assets & Developments):
Equity / Joint Venture:  Allows for higher leverage financing that is typically up to 90% of the required equity.
Leveraged Equity:  ACI Investors replace existing equity in specific assets, and ACI Investors can potentially double that equity for your optional investment in new assets or
developments.
Mezzanine Financing:  Increases the capital stack to 85% with secondary debt financing
Preferred Equity:  Utilized when secondary financing is not allowed, and is cheaper than pure equity.
Construction Financing:  Typically up to 75% LTV.
Acquisition Financing:  Favorable rates for acquisition of targeted assets.
Should you wish to discuss any of the financing options or specific programs that ACI has to
offer feel free to contact us.
ACI Capital Partners
inquiries@advancedcommercialcredit.com
Tel:  1-888-755-8355
Fax:  1-902-484-7081
Corporate Headquarters:
Suite #402, 1595 Bedford Highway
Bedford, Nova Scotia
B4A 3Y4